Mollie Mcquade just donated

£43.80

Kelly souness just donated

£5.20

Anonymous just donated

£10.40

Seetec Business Technology Centre just donated

£138

Anonymous just donated

£26

angela manzi just donated

£10.40

Laura Mulholland just donated

£26

Nigel just donated

£500

Sajda Husain just donated

£20

Karen just donated

£31.20

Mark Dale-Emberton just donated

£52

Kate Waddington just donated

£5.20

Craig Taynton just donated

£10.40

Rebecca Bindon just donated

£20.80

Jennie bowling just donated

£5.20

Stewart Syme just donated

£31.20

First steps nursery just donated

£20.80

JLL just donated

£250

PAPER SPONSORS just donated

£91.52

Hiten Motivaras just donated

£10.40
Fundraising for Autism Initiatives is so important to us
and we're here to help you every step of the way
You can take part in Walk for Autism, Cycle for Autism or you can create a fundraising page for your own event, You could also consider a gift in your will or maybe sign up for the Weekly Autism Lottery!
Walk for Autism is our annual fundraising challenge to walk 10,000 steps every day from 26 March to 2 April.

Registrations open in February so you can join 1,000s of wonderful walkers who will be stepping out to increase autism acceptance and understanding!
Cycle for Autism is a fundraising challenge to cycle 10km, 80km or set your own distance in the Cycle for Autism challenge week 7 July to 14 July.
Our aim is to create a wonderful community of super cyclists who are passionate about autism and believe that they can make a difference.
Create a fundraising page
Whether you are running a marathon or organising a raffle, taking on a sponsored sky dive or a head shave! You can create your fundraising page here.

We will send you a 'Fundraising Pack' and also an Autism Initiatives T-shirt when your page hits £20!
Gifts from wills can make a huge difference to our work.
Leaving a gift in your will is a powerful way to create a lasting legacy that will help secure the future of the work that we do.
You will have peace of mind that your affairs are in order while supporting the work of Autism Initiatives Group.
Your fundraising can make a big difference
Your fundraising has funded 10 roles at Autism Initiatives Group including the Health & Wellbeing Officer which has been in place for 2 years and now we are recruiting 2 more positions......what else have we funded....
All our fundraisers are amazing!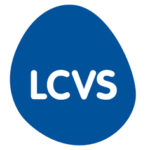 #wewalkforautism #autismchampions #wecycleforautism #walkwithme #sundayselfie #fundraisinglegend
Check our hashtags on social media
https://www.juicer.io/embed/autism-initiatives/embed-code.js